Our games are negotiated as part of our franchise packages, but we realise existing Escape Room companies need quality games to keep their venues fresh and exciting, so our games can be licensed by other companies.
We will:
charge an agreed licence fee per game 
agree a territory to ensure the same game is not available within a specified distance 
provide a blueprint of the game, including game steps, guides, inventory, clues, audio and video
offer game training at our venues
provide a first line support contact
provide bespoke props
Additionally we can:
build games in our unique pod system and ship and install at your venue
bring in Building Control support to help ensure your premises are compliant
source props and materials 
provide and maintain game systems
will oversee game builds at your venue 
will provide game training at your venue 
Here are some of our games, always written by us… 
Our most popular family adventure game, set in a children's story book. 
Objective: In one hour find six missing cats!
The Crazy Cat Lady is a multi room game that can be built in a relatively small space, with some clever innovations to maximise gameplay.
We own the trademark to 'The Crazy Cat Lady' ensuring no other UK escape room can trade with the name.
This is a guaranteed revenue generator, especially popular with families, hen do's and children's birthday parties. 
Easily our fastest selling game.  This is the funniest adventure you'll send your players on.  
The game starts in the back of a real van crashed through the wall of a bank, with a live actor (Security Guard) on duty.  
Your team will be laughing throughout the game as they engage in very silly activities to ultimately rob the gold cage of 100 gold bars, and run it all back to the van.
Fast paced, five star reviews and never a complaint!  We run this game at more than one Know Escape owned venue. 
A huge hit with Stag and Hen parties, and Children's birthdays.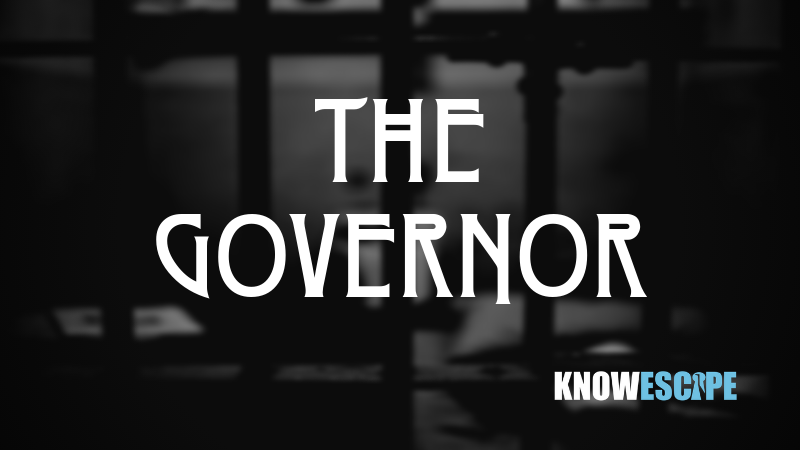 All great Escape Room companies have a Jail Break game, although this is the best one!  
The Governor is set in a Victorian Prison, teams interact in a very unusual way to progress in the game. 
Players start handcuffed, are blindfolded and led into the jail, and a series of fun surprises make this multi room adventure incredibly popular with groups.
We play with every sense, and are complemented daily on how different the game is from 'boring jail break' games. 
A guaranteed revenue generator, our best seller most weeks. 
Our fast paced 'save the world' game, based in a laboratory.  
This Is our first game with no padlocks, and gets rave reviews from players who enjoy thinking outside the box. 
This is a high energy one room game, relatively simple in design, but full of technology which interacts with various elements of the game. 
Popular with corporate groups and families.
This game objective is to find the cure and save the world, the final moments of the game are an escape from room rush.
This is our largest format, set across multiple rooms and requires a big space to be effective. 
"Eerie Motel, California" is set in a 1960's themed Route 66 American Motel and is an action packed adventure starting in the lobby at midnight. 
Teams progress through the motel to ultimately recover a diamond hidden from the Mafia. 
Like all Know Escape games 'Eerie Motel, California' is rich in terms of backstory, puzzles and theme.  Accompanied by an awesome introduction video (like most of our games) teams leave the game commenting on just how clever it is. 
Beware of imitations, it's the original and best Motel based escape room out there!
The perfect starter Escape Room. 
A one room adventure set in a 1940's Hollywood Dressing room.  
The game stars Ruby Rose, a notorious stage actress with a habit of marrying men, and killing them. 
Ruby has nine dead ex-husbands, teams have one hour to find out who Ruby is going to marry and murder next.
This is a great starter game for new players, and very simple to run and operate. We can provide this game in pod format, with all the bits you need to get up and running very quickly. 
Very popular as an intimate game for couples on date night. 
The game that started our company, a game popular with people of all ages.
Uncle Reg has passed away; the family (players) arrive for his wake to find out what he has left them, they then spend an hour exploring his house.
The game is set across multiple rooms, the puzzles are unique and teams are engaged from the moment Reg appears on the 1960's television to deliver his video will. 
As with all our games, there are clever twists and turns throughout the adventure, teams love this game!
A relatively simple game to setup, the theme and story are key.   
Based on an old wooden Russian Submarine your players will be in deep trouble!
Teams are divided and start in two identical separate chambers in competition, the race is on to complete the challenges first.  Once the teams have completed their separate missions, they unite for the final part of the game. 
This game is a big construction across different levels, it requires significant investment to achieve the level of detail and interaction. 
This is the most enquired about game on our support desk.
Our horror game, rated 15 (by us) and parental guidance advised. 

It's bloody amazing! 

Set in the body parts department of the Dark Web, sits a much younger Jack (The Governor: Chelmsford Escape Rooms) before he was caught, and set to jail.

The cage is an interactive multi room adventure.
Bust-Out is our Mobile Escape Room, built into a converted single decker bus.
Bust-Out travels all over the South East of England to events, festivals and residential addresses.
The core game is a prison escape, 30 minutes in length and involves the team breaking out of their bus seat, and breaking into a cage at the back of the vehicle.
We get nothing but praise for Bust-Out, it is a unique vehicle which attracts a lot of attention.
We can convert vehicles for you, and write games to fit inside.
A relatively simple to run Christmas game set across two rooms.
Christmas Chaos sold out for four weeks when installed at our Bishop's Stortford Escape Rooms venue. 
Popular with corporates, families and those wanting fun on the run up to Christmas. 
We closed the game at the end of January as there was huge demand to play it.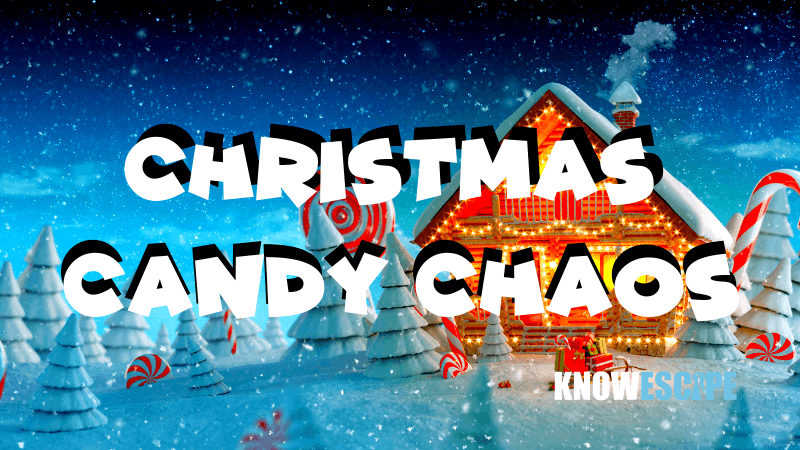 Launching for Christmas 2019 this is our follow up game to Christmas Chaos. 
The game is set in two identical rooms, players are divided into two teams and race against each other to complete the challenge. 
The game will launch in December 2019. 
Christmas escape room games are guaranteed revenue generators.
This is a brand new game for 2019. 
The game is based across two rooms with the ultimate objective to help Santa, who is stuck up the Chimney!
As with all our games we've spent a lot of time and effort building the storyline and writing an adventure suitable for all ages!
Whether you decide to become a 'Know Escape' branded franchise, or licence one or more of our games to your existing business, we would be pleased to work with you!